OFFENSIVE TACTICS:  DORMANT MALWARE
Once within the network, malware can remain undetected for months or even years. Either security systems lack the sensitivity to spot the intrusion or hackers deliberately design malware to remain in the shadows by minimising changes, turning off detection tools or disguising malware as a legitimate app. Staying dormant allows hackers to carefully explore internal vulnerabilities and decide the right time and method for launching their attack.
EFFECTIVE DEFENCE: BEYONDTRUST
Trusting users and systems is not enough. Beyond Trust's Universal Privilege Management platform enables trusted access that's monitored, managed, secured and just-in-time.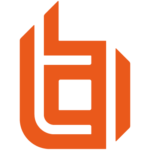 Discover our other Winning Strategies