OFFENSIVE TACTICS:  NEW & LEGACY SYSTEMS
With developers typically focusing on supporting latest versions, operating systems are often given less attention and may become a major security risk. Attackers are quick to identify and exploit these vulnerabilities across widely used new or legacy operating systems.
EFFECTIVE DEFENCE: BLACKBERRY
Together, BlackBerry Protect Mobile and BlackBerry Unified Endpoint Manager (UEM) prevent, detect and remediate advanced malicious threats at device and application levels.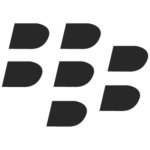 Discover our other Winning Strategies