The Demise of the Corporate Lan
While "de-perimeterisation" of security has been talked about for years, the global pandemic has accelerated the understanding and need for data and applications to be accessed not only from the corporate office, but also remotely. The users, applications and data are now more geographically dispersed than ever. The Global Pandemic has highlighted inflexible work practices and the need for an always-on, always-accessible approach to ensure business continuity.
Through our channel community we are hearing of large enterprise customers embarking on projects doing away with the traditional "corporate lan". Whilst this seems drastic, it does demonstrate how important access to critical business apps and resource has become. These organisations need to ensure that no matter what the circumstances, the business can operate and employees can access what they need.
This does not come without challenges.
The external digital attack surface has now exploded.
We now have remote workers with their devices as the first line of defence. No longer are they sitting behind the perimeter stack of security boxes at the edge of the "corporate lan". We have our data and our applications in the cloud. The shared responsibility model of all cloud providers means it's the enterprises responsibility to ensure that they are secure.
Ignition are well placed to help organisations navigate these changing security challenges. The new perimeter is certainly identity security. It is the cornerstone of everything we do. Accessing devices, accessing applications, security policy and physical access all rely on ensuring we know only the right person is accessing the right resource. With this in mind identity has also become the number one target for the adversary; users credentials are either used for fraud or obtained to allow the adversary to gain a foothold and pivot through an enterprise with ease. 
Let's not forget the human element! Working from home brings its own challenges and distractions: Amazon deliveries, caring for children, home schooling and dogs barking. All these distractions naturally make it easier for mistakes to be made and allow us to play into the hands of the fraudsters who only need us to click that one suspicious email.
The security landscape has moved on. Ignition can help organisations on this journey and ensure the channel stays relevant.
If you would like to know more about how we can help or maybe have a technology innovation session to discuss what is available, then please reach out to your Ignition account manager or contact us here.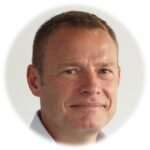 Written by Sean Remnant, Chief Strategy Officer at Ignition Technology Ltd. 
Published 22/07/2021